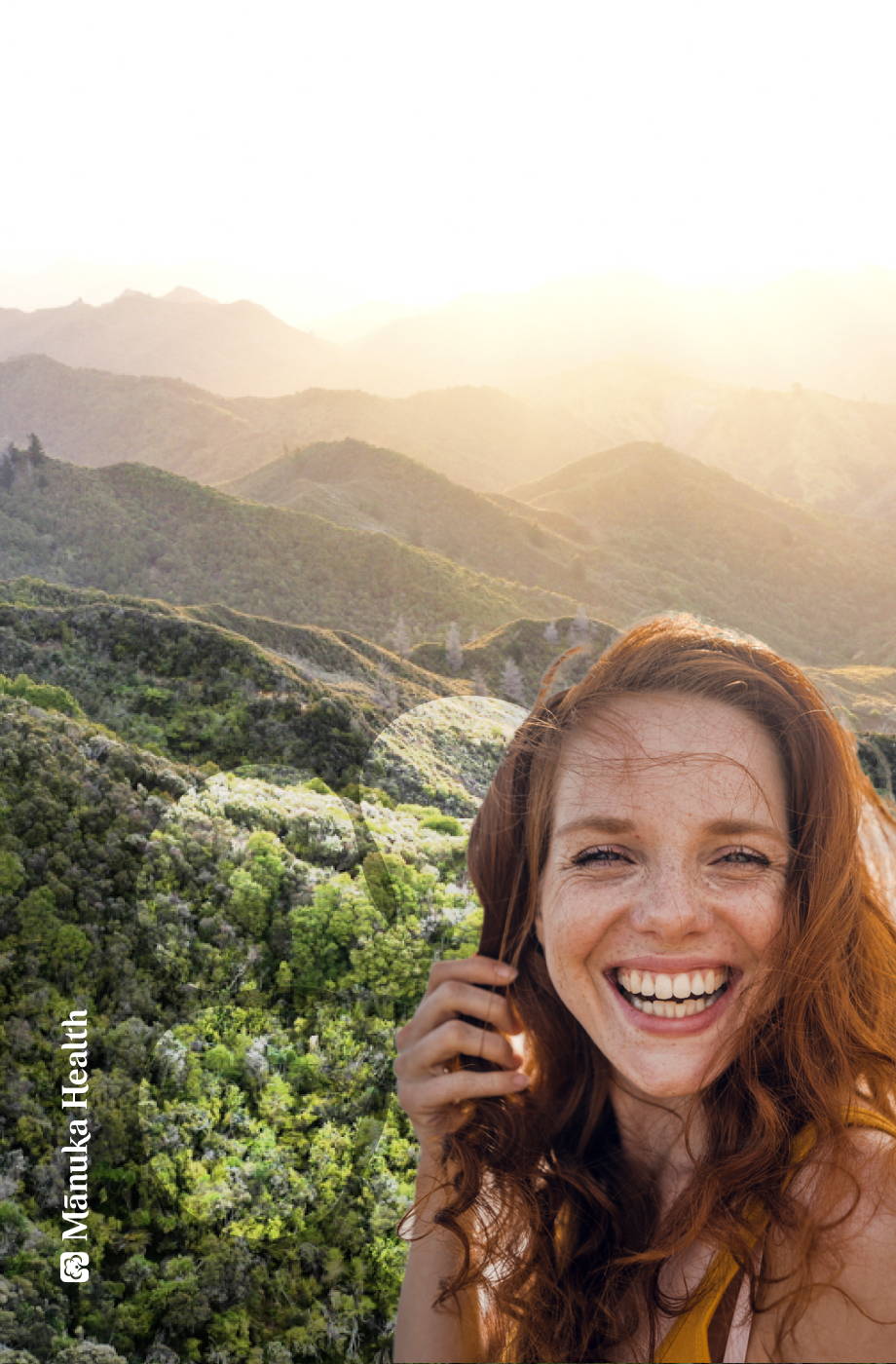 FREQUENTLY ASKED QUESTIONS
Why should I buy from the Mānuka Health Website?
Trace your parcel from our warehouse to your home.
We ship our high-quality health products straight from our warehouse in New Zealand, so you can be sure that you're getting the real deal. When you purchase through our website you can sign up to our mailing list which adds you to your loyalty program (coming soon). We'll send you regular email updates containing special discounts and deals that you can only get through our website. All of our orders are sent through speedy tracked courier services so you'll be able to keep an eye on the whereabouts of your package. Our goal is to be your trusted source of natural health products online.
Our online store offers:
+Authentic Mānuka Health product directly from us (the manufacturer)
+Email alerts when your order is placed, then shipped
+Tracking number
+Fast shipping
+Visibility over purchase history
Yes, our website has a SSL certificate and we don't store your banking information.

Mānuka Health utilises the strongest encryption available to handle your transactions. An SSL Certificate ensures that your information is kept private during shopping and checkout. We utilise the services of Shopify Pay for the checkout process, as they specialise in secure credit card transactions. No credit card data is ever stored on our servers.
What is Mānuka honey? Why is it special?
Mānuka honey is produced by bees from the nectar of the native New Zealand Manuka tree (Leptospermum scoparium). Mānuka Honey is world renowned for its unique characteristics. Scientific research has discovered that naturally occurring methylglyoxal (MGO) is a key compound in Mānuka Honey that makes it so different from other kinds of honey. Mānuka honey is the first honey to be so extensively researched and recognised for its remarkable qualities.
While we would love to tell you about our own positive experiences, New Zealand regulations do not allow us to go into detail about the health benefits of Manuka Honey. This is because New Zealand has strict rules health claims relating to food. We recommend a Google Search (or try Google Scholar for scientific papers) for thousands of first-hand reviews, applications and experiences.
What are the advantages of MGO Mānuka Honey certification?
The MGO rating system is based on the scientific evidence revealed in 2008 by Professor Thomas Henle. It enables our customers to make informed choices about the potency of honey they're buying.
Not all Mānuka honey is equal - it is important to know that the level of methylglyoxal can vary greatly in Mānuka honey, so you want to be sure you get what you've paid for.
That is why Mānuka Health test and certify every batch of MGO Mānuka Honey to guarantee the level of methylglyoxal present, as indicated by the MGO rating on the label. Each batch also undergoes stringent quality testing and is fully traceable right back to the beekeeper it came from.
We developed the MGO rating and quality system based on the scientific evidence revealed in 2008 by Professor Thomas Henle and his research group (Technical University of Dresden, Germany) which identified methylglyoxal (MGO) as one of the key compounds found in New Zealand Mānuka honey.
The MGO Mānuka Honey rating and quality system mean our customers can easily make an informed choice of the potency of the honey they're buying. The higher the MGO rating, the higher the grade of honey.
Is Mānuka honey tested in New Zealand before it is exported?
Yes, all of our honey is tested in New Zealand.
Our honey undergoes dozens of test including by not limited to:
TEST FOR AUTHENTICITY
All New Zealand Mānuka honey that is exported to countries overseas must meet a Government established scientific definition. The definition specifies a set of five science-based markers which identify the origin of Mānuka honey. These markers need to be present to credibly call it New Zealand Mānuka honey and only honey that meets the new standards will be certified for export as New Zealand Mānuka honey.
TEST FOR POTENCY
Our lead test for potency is for the compound methylglyoxal (MGO). After years of research, scientists discovered MGO as the key compound in Mānuka honey, directly related to its potency. Mānuka Health pioneered MGO as a transparent testing and rating system that gives consumers assurance of the quality of Mānuka Health's Mānuka honey.
Over the past decade, we have built MGO to be an internationally recognised guide in helping consumers purchase Mānuka honey based on its methylglyoxal potency. The UMF grading system for Mānuka honey also measures methylglyoxal as one of its compounds.
PURITY, QUALITY & FOOD SAFETY
These are tests for contamination, toxins, adulteration, heat damage and freshness.
We have one of the largest customised honey facilities in Te Awamutu, New Zealand including an ISO17025 accredited laboratory, honey-drum storage, blending, packing and distribution under one roof. This means we can ensure a secure supply chain from beekeeper to finished product.
We have comprehensive authenticity and quality testing of the honey, both at raw material and finished product stages, guaranteeing quality, purity and safety.
Who tests Mānuka honey to ensure it is genuine?
Only certain MPI-recognised laboratories are certified to test Mānuka honey to authenticate it is real.
New Zealand export requirements for food and labelling standards are maintained and administered by the Ministry for Primary Industries (MPI), a government organisation independent from the honey industry.
Mānuka honey producers who export their honey overseas are required to test their honey against MPI's Mānuka honey scientific definition to prove the honey is authentic and ensure they meet all legal requirements for truthful labelling. Only certain MPI-recognised laboratories are certified to test Mānuka honey to authenticate it is real.
How can I check that my New Zealand Mānuka honey is 'the real deal'?
Check the brand behind the jar – the best way to be sure your honey is genuine New Zealand Mānuka honey is to check that the product was packed and sourced in New Zealand. Also look for indicators such as the MGO or UMF rating.
What are the testing parameters in place by Mānuka Health?
Our stringent testing programme is three-fold.
+It confirms authenticity based on the scientific definition from New Zealand (MPI)
+t confirms potency including efficacy, grading & MGO rating
+It confirms purity, quality & food safety and thus each batch is issued a Certificate of Analysis (CoA) document which confirms the product meets specification.
Careful processing, testing and storage ensures the honey retains unique natural properties.
Specifically, does testing check for pesticides, antibiotics and heavy metals?
Yes, we have a batch testing programme that tests for pesticides including Glyphosates, Coumaphos, Flumethrin; Antibiotics (for example Oxytetracycline, Tylosin) and heavy metals.
Can Mānuka honey heal you?
Honey has been used to treat a range of ailments for thousands of years, and the healing properties of the Mānuka plant have long been valued and used traditionally by the New Zealand Maori people.
New Zealand Mānuka honey has gained a global reputation for its healing properties, and it remains the most researched therapeutic honey in the world, particularly for skin and wound healing. However, while many people firmly believe that eating Mānuka honey has health benefits, under New Zealand Food laws, we are not allowed to promote the health benefits of Mānuka honey.
We are interested in more fully understanding the benefits of eating Mānuka honey from a health perspective and research is ongoing to understand this complex honey better.
What is "Active" Mānuka honey?
Only honey produced and packed outside New Zealand can be labelled 'active'.
"Active" Mānuka honey often refers to Mānuka honey's non-peroxide antibacterial properties, however this is not permitted on Manuka honey produced and packed in New Zealand. Since 2014, requirements introduced in New Zealand by the Government regulatory body, (The Ministary of Primary Industries), means that no New Zealand product is allowed to promote the antibacterial properties of Mānuka Honey when sold as food.
If a product is labelled with claims of "active" or any health benefits, you will know that it hasn't been produced and packed in New Zealand.
Mānuka honey is a unique honey made by bees from the nectar of the New Zealand Mānuka tree. Extensive scientific research has shown that it has remarkable functional properties, with people around the world prizing it for its distinctive taste and its natural benefits for immunity and wellbeing.​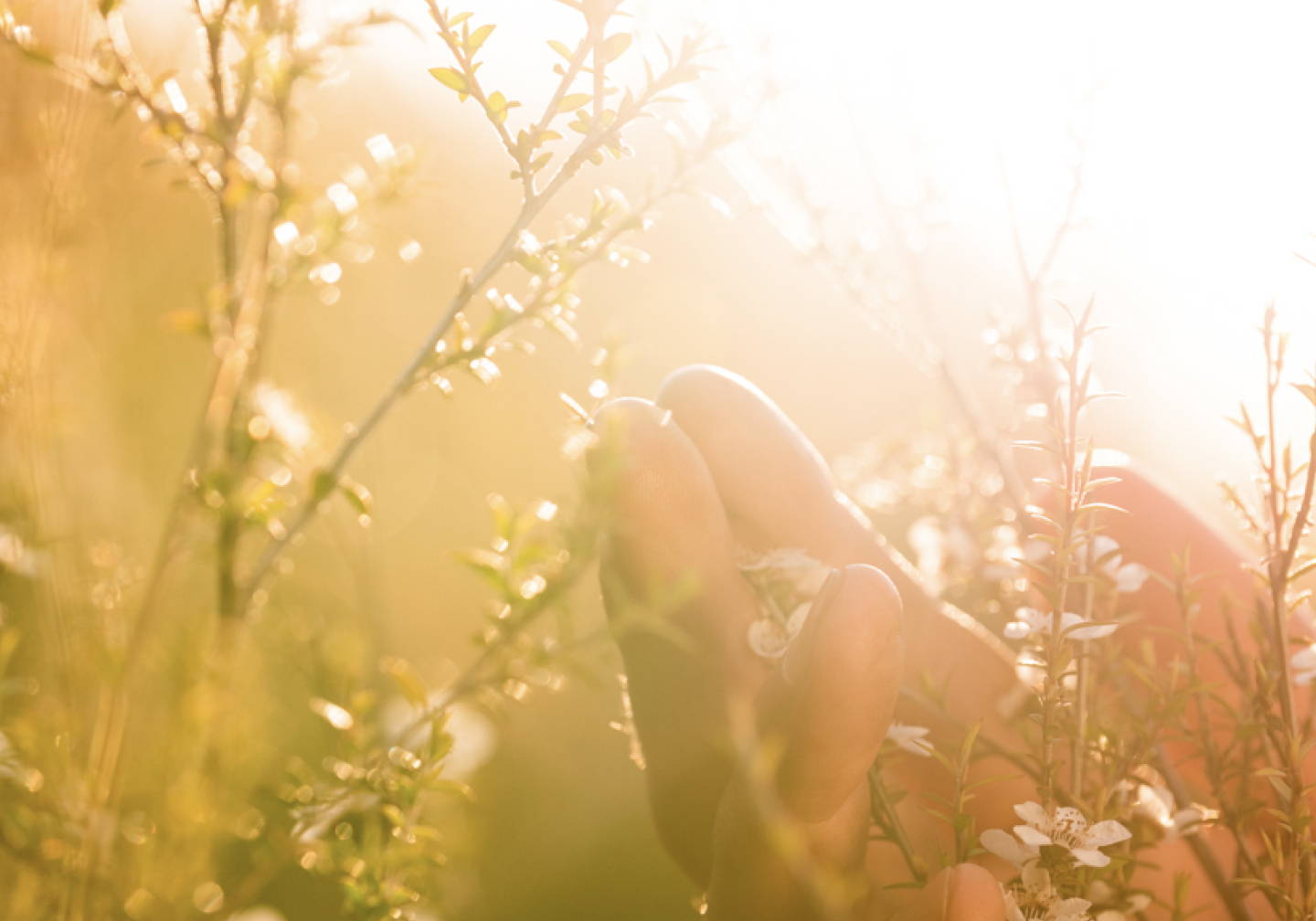 Bee Propolis is a powerhouse of natural protection. Made by bees from plant resins and beeswax, propolis is used to seal, protect and sterilise the beehive. It acts as the immune defence mechanism for the whole hive and protects against invaders and infection.